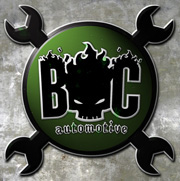 Your cart is currently empty
Sale Item

AODE, 4R70W, 4R70E, 4R75W, 4R75E 300M Hardened Billet Input Shaft
AODE, 4R70W, 4R70E, 4R75W, 4R75E
300M Hardened Billet Input Shaft
Hardened direct replacement input shaft for the above transmissions
• Precision Machined From 300M Material
• Treated For Hardness
• Factory Fit Direct Replacement
• Limited Lifetime Warranty
This product has special installation procedures that must be followed for proper fit and performance. I use these on my own performance builds without any issue by doing the following.

During assembly, clean the splines on both the input shaft and forward drum with brake cleaner. Dry thoroughly and apply either green Loctite 638 or Permatex High Temperature Sleeve Retainer to the splines before assembly. Press fit assembly and allow to cure 24 hours before use.

Failure to use a retaining compound will result in transmission thrust washer failure due to the forward drum moving on the input shaft.

This is industry standard assembly procedure for these types of products. There is no problem with the product and it is manufactured to proper specifications.
Special order item. 20% cancelled item charge for any cancelled orders on special order items.
Currently there are no reviews for this product. Share your opinion with others, be the first to write a review.