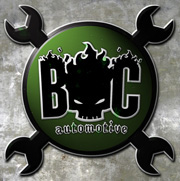 Your cart is currently empty
Sale Item
The BCA Essentials 4R70W conversion package for swaps
The 'Essentials' 4R70W package
NOW WITH OPTIONAL 2ND GEAR LEAVE FOR TRANSBRAKE BUILDS!
This kit is designed for those either looking to swap their current setup to an automatic or a fresh build with a 'no hassles' solution that comes with everything you need to get the job done.
Features
Transmission and torque converter:
BCA custom built 650fwhp/500rwhp capable 4R70W including
Choice of Modular or SBF bellhousing
Choice of manual valve body or fully automatic shifting control package
Electronic overdrive and lockup
6 Raybestos HT direct clutch plates
6 Raybestos forward clutch plates
4 Raybestos HT intermediate plates
4 Raybestos reverse clutch plates
High energy overdrive and reverse bands
Diode style Intermediate one way clutch with 'Spiral Lock Kit'
300M intermediate shaft
Performance improved pump
Steel pan with drain plug
3yr parts and BCA Lifetime Labor warranty
Custom lockup torque converter custom spec'd for your application
Installation kit includes
Block plate kit
Flexible stainless dipstick tube kit
Transmission cooler and line kit
Transmission mount
SFI flexplate

No core or core charge required.
Putting together a complete package for these swaps has been a struggle that many of us doing this have had to face. The decisions on whether we offer too much or not enough are not simple. So I have built this kit as the starting platform for just about any swap. Remember that I am here to help you with your build. I can provide literally everything you need to get the whole job done.
If you don't see what you need here, I will help you find it. Please give me a call at 317-514-0816
Currently there are no reviews for this product. Share your opinion with others, be the first to write a review.