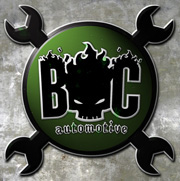 Your cart is currently empty
Sale Item


FORD 4R70E 4R75E 4R70W 4R75W REMANUFACTURED 2001-08 VALVE BODY
FORD 4R70E 4R75E 4R70W 4R75W REMANUFACTURED 2001-08 VALVE BODY
Special price and free shipping* for a limited time!
Built using the Superior "SUPER TUFF PLATE" and Sonnax 76948-09 main pressure regulator valve
We manufacture all our valve body kits using new gaskets, check balls and internal filter. We test each valve body for proper operation and use the Sonnax vacuum test stand to check for valve leakage.
Features:
The factory valve body for these transmissions is known to wear the main pressure regulator valve. Sonnax developed their 76948-09 main pressure regulator valve to address the following issues caused by a worn valve spool.
Erratic line pressure
Poor line rise and/or throttle-sensitive buzz

Harsh or soft shifts

Band/clutch failure

Other miscellaneous driveability concerns
Worn pressure regulator valve spools allowing pressure escape are a common problem in these units. We install the Sonnax main pressure regulator valve to restore normal line pressure and operation in all ranges.
These remanufactured valve body kits are built using the Superior "Super Tough Plate" to help eliminate plate cracking and cross leaks caused by constant pounding from the 2-3 Accumulator Piston Retainer cap on the stock separator plate. Made in the USA, the Superior "Super Tough Plate" is zinc coated, extra thick and is the perfect replacement for the stock valve body separator plate used in this popular Ford application.
This is a complete remanufactured valve body that is ready to bolt in. It comes with everything you need except for fluid, tools and time.
Each kit includes:
Fully remanufactured valve body for 2001-2008 transmissions
Sonnax Main Pressure Regulator Valve Part No. 76948-09 installed
Built using the Superior Super Tuff Plate
Comes with a new filter
Includes a new bonded rubber pan gasket!
Options available
Accumulator spring kits
Accumultor piston kit
Overdrive servo
Reverse servo kit
Solenoid kit
*As with all of our items, free shipping offer valid within the continental US only!*
**As these are custom built products for the specific customer, vehicle and application, these are not "off the shelf" items. There will be build time involved after the purchase. No refunds will be given for this unless there is an unusual and unreasonable delay relative to normal build times.
Currently there are no reviews for this product. Share your opinion with others, be the first to write a review.