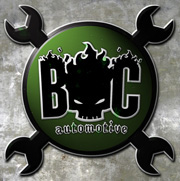 Your cart is currently empty
Sale Item


BCA PROFESSIONAL 6R80 SHAFT AND CLUTCH UPGRADE SERVICE
BCA PROFESSIONAL 6R80 SHAFT AND CLUTCH UPGRADE SERVICE
By popular demand. The service everyone wants, done professionally.
The popular upgrades to the 6R80 transmission are the Exedy Stage 2 clutch kit and the 300M shaft upgrade. Now you can get this service done to your 6R80 by a knowledgeable and experienced professional for the same low cost advertised by others.
Transmission, R&R of transmisson and/or shipping cost not included
This service is only offered for a transmission that you supply, either through carry in or shipment. Price includes bench labor to perform the upgrade and parts as listed below.
The work is completed using the following parts
Exedy EFK291HP2STL friction and steel module
TCS 300M Billet intermediate shaft

Peace of mind that the job was done properly included at no extra cost!
Currently there are no reviews for this product. Share your opinion with others, be the first to write a review.