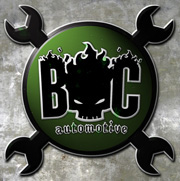 Your cart is currently empty
SONNAX 76655-01K Smart-Tech® High Capacity Forward Clutch Drum Kit
SONNAX 76655-01K Smart-Tech® High Capacity Forward Clutch Drum Kit
For use in 4R70E, 4R70W, 4R75E, 4R75W, AOD, AODE transmissions
!!! NOT FOR USE ON 04 AND 05 TRANSMISSIONS WITH RIVETED SUN GEAR!!!
Forward clutch capacity is an issue in performance applications. This problem is often addressed by eliminating the wave plate to fit more clutches, but doing this improperly without provisions to cushion application can create harsh engagements and affect shift timing. Our drum keeps the wave plate and increases clutch capacity by 20% when using six OE-thickness frictions and steels with no modifications required!
Another common failure is that the factory stamped drums can crack at the snap ring groove. The forward clutch is active in 1st, 2nd and 3rd gear ranges and suffers the most abuse on a forced 4-3 kick down when it reapplies at higher pressure. This creates very high stress and can cause the upper portion of the drum to split and separate at the groove. Depending on severity of the crack, this can result in no forward engagement or slipping in 1st, 2nd and 3rd gear. This forged, one-piece drum prevents clutch drum breakage by eliminating weakness at critical stress points and features increased groove depth for additional ring support.
Benefits
Increase clutch capacity by 20% without removing the wave plate

One-piece, forged drum design prevents cracking
Kit Contains
Forged billet drum

.055" bottom steel plate
Currently there are no reviews for this product. Share your opinion with others, be the first to write a review.