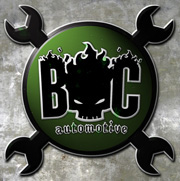 Your cart is currently empty
Sale Item

4R70W, 4R75W, 4R70E, 4R75E, AODE DIRECT DRUM WITH 300M UPGRADE
4R70W, 4R75W, 4R70E, 4R75E, AODE DIRECT DRUM WITH 300M UPGRADE
The factory direct drum on these transmission has a weak input "snout" and on high horsepower applications it is very common for a twist to develop. This twist cuts off the oil lube flow holes and causes catastrophic failure of the planetary gearset.
This drum has had the center machined out the clutch basket and a new 300M center welded in to replace it.
At this time this is the only way to insure that the twist doesn't kill your build. We have tried several other processes along the way and this one is the only one that works.
*This product can only be made using factory Ford direct drum cores. We WILL NOT ever use any of the overseas manufactured drums because of quality control concerns. The cost of a new factory Ford direct drum has skyrocketed in the last few years, so to help keep this product affordable, the standard product is made starting with a good used factory Ford direct drum.
We have added the option to use a new factory Ford F6AZ-7F283-AA direct drum. We do not mark up the drum over our landed cost for those who wish to have their product made with a new Ford drum, so we only pass on our cost for the new drum to those who choose this option.
Alternatively, you wish to provide your own core drum. Please contact us prior to ordering to make arrangements and discuss pricing for this option.
Special order item.
Currently there are no reviews for this product. Share your opinion with others, be the first to write a review.