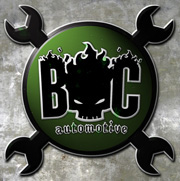 Your cart is currently empty
Sale Item

4R70W, 4R75W, 4R70E, 4R75E, AODE DIRECT DRUM WITH 300M UPGRADE
4R70W, 4R75W, 4R70E, 4R75E, AODE DIRECT DRUM WITH 300M UPGRADE
The factory direct drum on these transmission has a weak input "snout" and on high horsepower applications it is very common for a twist to develop. This twist cuts off the oil lube flow holes and causes catastrophic failure of the planetary gearset.
This drum has had the center machined out the clutch basket and a new 300M center welded in to replace it.
At this time this is the only way to insure that the twist doesn't kill your build. We have tried several other processes along the way and this one is the only one that works.
Currently there are no reviews for this product. Share your opinion with others, be the first to write a review.