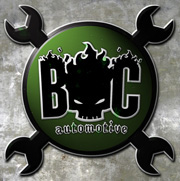 Your cart is currently empty
Sale Item


4R70W/E 4R75W/E STEELS KIT
4R70W/E 4R75W/E STEELS KIT
Selective steels kit for AODE, 4R70W, 4R70E, 4R75W and 4R75E transmissions. From the dropdown boxes you can select the proper assortment of steels for each of the clutches. Simply choose the number of clutch plates desired for each clutch. You have options for the direct, forward and reverse clutches. This kit already has steels for the 4 plate intermediate clutch included.
7 or 8 plate direct clutch kits require either the purchase of a pre-machined direct clutch presure plate with snap ring or for you to do your own machine work to accomodate the extra clutches.
It is strongly suggested on a 6 plate forward clutch that our forward cushion snap ring be used to soften the application of the forward clutch to prevent damage to the forward drum.
If you need assistance please call 317-514-0816 and I will be more than happy to get you set up with exactly what you need.
Currently there are no reviews for this product. Share your opinion with others, be the first to write a review.