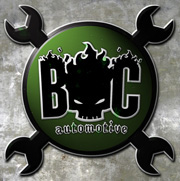 Your cart is currently empty
Sale Item

BCA AODE, 4R70W, 4R70E, 4R75W, 4R75E Performance Valve Body
Price:
0.00
$235.00
$200.00
BCA Performance Valve Body for AODE, 4R70W, 4R70E, 4R75W, 4R75E transmissions
Plug and play complete valve body. Modifications similar to what is commonly known as the Jerry mod, jmod or j-mod. All modifications are already done for you with this kit. All you need to do is replace your valve body with this one along with new fluid and filter and you are set.
• Performance Valve Body kit designed to eliminate slippage and extend transmission life
• Custom Proprietary Fluid Flow and Lubrication Enhancements
• Custom modifications to tailor automatic shift speed, firmness and feel
• Comes with accumulator springs where needed
• Includes gaskets
• Detailed installation instructions
• Optional filter kit
• Optional 2-3 "stiffener" mod to eliminate damage or cracking on 01 and newer vehicles.
• Limited Lifetime replacement only Warranty
Please include a note with the details on your vehicle with a minimum of the make, model and year. If your vehicle is 2001 or older please check the option above for those years.
Please call Darrin at 317-514-0816 with any specific questions or if you need help getting the exact product for your application.
*SHIPPING WITHIN THE CONTINENTAL US ONLY* CONTACT US FOR DISCOUNTED SHIPPING RATES ELSEWHERE.
**As these are custom built products for the specific customer, vehicle and application, these are not "off the shelf" items. There will be build time involved after the purchase. No refunds will be given for this unless there is an unusual and unreasonable delay relative to normal build times. All cancelled orders will require a 20% restocking fee.

*** As with most automotive products there may be delays due to COVID 19 supply shortages
I agree with Richard, Darrin%u2019s customer service is top-notch. He%u2019s extremely helpful and knowledgeable. He listened to what the issue was with my car and made a recommendation for my application. Once the valve body came, the directions provided were clear and I was able to perform the job myself. If you%u2019re careful and take your time, the hardest part is making sure you don%u2019t make an absolute mess draining your fluid and working with snap rings. This was my first time doing any kind of transmission work other than just changing fluid. I%u2019m thankful for Darrin%u2019s help, recommendations and quality product.
First off I want to let everyone know how excellent Darrin%u2019s customer service is. I called on a Sunday planning to leave a message for him to call me back during the week and even though he was helping his son prepare for his drivers license test, he spent over 30 minutes explaining the science behind his valve body%u2019s including the Jerry Mod and how much better it was for my 4R70w transmission and all the different configurations and choices for my specific wants and needs for my application. Of course I wanted the oh Hell Hang on option and added the upgraded tail shaft housing. I will say cruising around town the shifts are much faster almost can%u2019t even feel it shift which makes me think that my 1999 original transmission and valve body, that appeared to shift much harder, probably had some issues. Over 3000 RPM you can definitely feel the shifts and feels really good, even more firm with overdrive off and shifts instantly when manually shifting with noted tire chirp/bark. I did pair this with a 2700 stall and with 4.56 gears on a procharged 4.6L F-150 it is now a true sport truck sleeper and definitely needed some traction bars. If you have a similar set up you can not beat Stifflers chasis system with long bar traction set up which is only 15 minutes from BCA. You really can%u2019t beat the price and quality of Darrin%u2019s valve body%u2019s and am really glad I pulled the trigger. If you have any questions about my set up don%u2019t hesitate to reach out to me rsriley86@gmail.com Thanks again Darrin and when I add more power I will definitely know who to reach out too.
The shifts are quick and like butter, a must for any 2v new edge auto!
These valve bodies from Darrin are the best , just ordered my second one, shifts are nice and firm,best value for your buck.