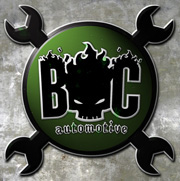 Your cart is currently empty
Sale Item
BCA AODE, 4R70W, 4R70E, 4R75W, 4R75E Performance Valve Body
Price:
0.00
$235.00
$220.00
SPECIAL!
NEW PRICE AND FREE SHIPPING in the US!
BCA Performance Valve Body for AODE, 4R70W, 4R70E, 4R75W, 4R75E transmissions
Plug and play complete valve body. Modifications similar to what is commonly known as the Jerry mod, jmod or j-mod. All modifications are already done for you with this kit. All you need to do is replace your valve body with this one along with new fluid and filter and you are set.
• Performance Valve Body kit designed to eliminate slippage and extend transmission life
• Custom Proprietary Fluid Flow and Lubrication Enhancements
• Custom modifications to tailor shift speed, firmness and feel
• Comes with accumulator springs where needed
• Includes gaskets
• Detailed installation instructions
• Optional filter kit
• Optional 2-3 stiffener plate mod to eliminate damage or cracking on 01 and newer vehicles.
• Limited Lifetime Warranty
Please include a note with the details on your vehicle with a minimum of the make, model and year. If your vehicle is 2001 or older please check the option above for those years.
Please call Darrin at 317-514-0816 with any specific questions or if you need help getting the exact product for your application.
*FREE SHIPPING WITHIN THE CONTINENTAL US ONLY* CONTACT US FOR DISCOUNTED SHIPPING RATES ELSEWHERE.
The shifts are quick and like butter, a must for any 2v new edge auto!
These valve bodies from Darrin are the best , just ordered my second one, shifts are nice and firm,best value for your buck.