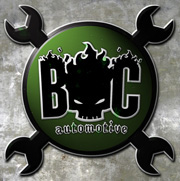 Your cart is currently empty
Sale Item


BCA BUILT 4R70W TRANSMISSION (With "Build a kit" options)
BCA BUILT 4R70W TRANSMISSION
NOW WITH OPTIONAL 2ND GEAR LEAVE FOR TRANSBRAKE BUILDS!
This custom built 4R70W transmission is designed to be the last transmission you will ever need for your vehicle and includes the following enhancements
• Performance Enhanced Factory Clutch Packs
• High Energy Band(s) where applicable
• Intermediate One Way Clutch with High RPM Spiral Lock
• Gaskets, Seals and Soft Parts
• Solid Teflon Sealing Rings where applicable
• Custom Remanufactured and Reprogrammed Valve Body designed to eliminate slippage and extend transmission life
• Custom Proprietary Fluid Flow and Lubrication Enhancements
• 1 year parts and Limited Lifetime Labor Warranty (Excluded on manual valve body and racing products)
To be sure you have chosen the correct options for your build, please leave a detiled note about your vehicle at checkout and incude your phone number so that you can be reached if there are any questions on our end.
Also, please feel free to call Darrin at 317-514-0816 if you have any questions at all, have an unusual application or desire more specific customization. I am here to help you every step of the way to make sure that you get exactly what you need.
All orders will be double checked for accuracy against your provided information before the build begins. It is the sole responsibility of our customers to know the needs of their vehicle. We deliver what is ordered.
Currently there are no reviews for this product. Share your opinion with others, be the first to write a review.