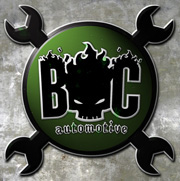 Your cart is currently empty
Sale Item
BCA DIY AODE, 4R70W, 4R75W AND 4R70E JMOD KIT 1992- PRESENT
DIY AODE, 4R70W, 4R75W AND 4R70E JMOD KIT
1992- PRESENT VEHICLES
Fitment: 1992-2012 Cars/2001-2014 Trucks and Vans
LIMITED TIME FREE SHIPPING!
This is a *DIY Kit* designed to allow you to rebuild and upgrade your existing valve body to either stock or J-Mod specifications. The options for modification are based off of a kit that I have been offering since the late 90's built using instructions provided by a former Ford engineer on how to provide the best in performance and reliability for these transmissions.
This kit is customizable with options for mild, medium and very firm shifts via the drop downs above. See notes 1 and 2 below for more information.
Please note: This kit is for 1992-2012 CARS AND 2001 AND NEWER TRUCKS AND VANS. It is not the complete valve body kit and it does not include a valve body. If you need a complete valve body that already has the modifications done to it then please choose product BCA-VBK-01+
Each Kit Contains:
• Detailed instruction manual
• Upper, lower and cover valve body gaskets
• Correct upper and lower Ford "JMOD" springs where needed
• Transmission filter
With options for:
• Selective drill bits for kits without a pre-drilled plate

• Performance 2-3 accumulator spring
• Custom modified Superior Tuff Plate for 2001 and newer kits
• Custom pre-modified separator plate
• Accumulator piston kit (suggested)
• Lifetime re-usable bonded transmision pan gasket
Note 1
If you have your own drill bits or want to purchase the kit as a stock 'rebuild only kit' using your own plate, choose "None" for the Separator plate modification method. Choosing this method will only supply what is needed to rebuild a valve body to stock specifications.
If you need a custom modified pre-drilled separator plate choose the appropriate plate for your model year for the Separator plate modification method.
If you wish to modify your own existing separator plate and need the correct drill bits choose "Selective drill bit kit for DIY plate modification" for the Separator plate modification method.
Note 2
Shift firmness is as follows:
Stock= Stock with no modification.
Mild= More noticeable shifts than stock. Very suitable for a daily driver. Not at all abusive.
Medium firm= Obvious shifts. More suited for street driven performance. WOT chirp.
Oh hell, hang on!= Firm shifts. More suited for race applications. WOT bark or mild spin.

Note 3
It has been requested that I include the Sonnax 76948-09 Main pressure regulator valve or the 76948-12k Elevated pressure regulator kit. I will sell you those items if you contact me directly to gain understanding of the risks and that I will accept no responsibility for their use.
*This is a DIY kit. If you plan to buy this kit to have a shop do the labor then please ask their labor rate per hour and count on around 3 hours to do the job right.
*FREE SHIPPING WITHIN THE CONTINENTAL US ONLY* CONTACT US FOR DISCOUNTED SHIPPING RATES ELSEWHERE.
**AS THESE ARE CUSTOM ORDERED KITS AND NOT OFF THE SHELF PRODUCTS, THERE WILL BE A BUILD TIME THAT CAN TAKE UP TO 2 WEEKS DEPENDING ON PARS AVAILABILITY
Great kit! Had trouble installing called them up they helped me through it have had it for about 7 months and I love it. In my 2004 F-150