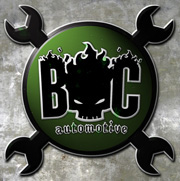 Your cart is currently empty
Sale Item

US Shift Quick 4 Transmission Control System
US Shift Quick 4 Transmission Control System
Featuring REVolution Architecture
No laptop or PC required!
Currently supports these popular transmissions:
GM 4L60E, 4L65E, and 4L70E
GM 4L80E and 4L85E
Ford AOD-E, 4R70W (wide ratio AOD-E), and 4R75
Ford E4OD and 4R100
Ford 4R55E and 4R44E

*
The US Shift Quick 4 represents the most intensive development project in Baumann Electronic Controls history, making the Quick 4 the industry standard in electronic transmission control. With all new exclusive features, its design is not evolutionary, but revolutionary.
Advanced algorithms provide the highest level of shift control and synchronization, allowing you to maximize the performance of your combination.
The most advanced torque converter clutch control available, with several actions available during shifts.
Accushift ™ learning capability for the most accurate WOT shift points possible.
Full line pressure control for each individual shift, providing superior shift quality.
Adjustable throttle lift delay, overdrive shift delay, and ballistic throttle effect.
Burnout mode prevents upshifts while "pedaling" the throttle.
Up to 4 pre-loaded shift calibrations able to be selected on the fly.
FLEX-SHIFT ™ Shifter re-mapping capability.
Metric Support.
Transmission slip detection.
100hz high-resolution data logging.
Dedicated 4wd options and features.
Compact size gives you the freedom to install in tight areas (4.165 x 2.8 x 1.1 inches)
And many more cutting-edge features
More transmission support will be available in the near future. Please contact us for more information
* 4R55E/4R44E transmission wiring harnesses do not include a solenoid connector, so you will need to splice the OEM connector onto the provided wiring harness.
---
I am using the Quick 4 with a BC 4R70W transmission and VB on my 4V JT Trim mustang. I am running mid 9s with it shifting the automatic valve body. I leave off the foot brake and just point the car down the track and let the Q4 do the shifting for me. It offers many configurations the stock EEC does not and is MUCH easier to program and tweek. The driveability on the street is great too. I highly recommend this product.