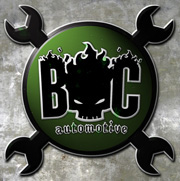 Your cart is currently empty
Sale Item

AODE, 4R70W, 4R70E, 4R75W, 4R75E 2-3 ACCUMULATOR SPRING
AODE, 4R70W, 4R70E, 4R75W, 4R75E 2-3 ACCUMULATOR SPRING
Replacement spring for the 2-3 accumulator to provide more quick and positive shifts. Eliminates complaints about "lazy" 2-3 shifts.
• Factory Direct Replacement spring
• Improved Shift Feel
• Lifetime Warranty
CHOOSE FREE SHIPPING* OPTION ABOVE WHEN COMBINED WITH ANY OTHER ITEM PURCHASE!
Only applicable to orders including this and any other item. To receive free shipping for this item, please check the box above for free shipping and complete the checkout process. It will initially appear that you are paying for shipping, but the shipping charges will be subtracted after completeion of your order and before your payment is processed. A new invoice will be sent to you with the corrected total. Please complete checkout. You WILL NOT be charged for shipping on this item only if you order it with another item and check the free shipping option above.
*FREE SHIPPING WITHIN THE CONTINENTAL US ONLY* CONTACT US FOR DISCOUNTED SHIPPING RATES ELSEWHERE.
Currently there are no reviews for this product. Share your opinion with others, be the first to write a review.