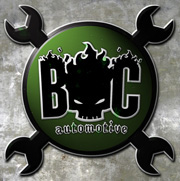 Your cart is currently empty
Sale Item
4R70W, 4R75W, 4R70E, 4R75E, AODE DIRECT DRUM
4R70W, 4R75W, 4R70E, 4R75E, AODE DIRECT DRUM
It is very common for a twist to develop on the input snout of the direct drum. This twist cuts off the oil lube flow holes and causes catastrophic failure of the planetary gearset. It is suggested to replace the direct drum on every build.
We have added the option to use a new factory Ford F6AZ-7F283-AA direct drum. We do not mark up the drum over our landed cost for those who wish to have their product made with a new Ford drum, so we only pass on our cost for the new drum to those who choose this option.
Options for intermediate shaft, clutch components and assembly
Darrin assembled my 7 clutch drum to spec. No worries about figuring out clearance. Beautiful piece.