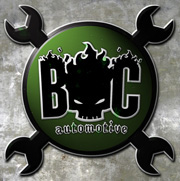 Your cart is currently empty
About Us
PERFORMANCE. PERIOD.
For more than 20 years, BCA Transmissions has been building high-quality performance products for Ford automotive brands. Our products are known for their durability in high horse-power applications. From every day drivers to cars designed for the track, our products perform. That is why we are known as one of the leading performance shops in the United States. We stand by our products with industry-leading warranties and satisfaction guaranteed.
We are Performance. Period.
Shipping and cancellation policies
Freight shipment prices often vary from time of order to time of shipment. Your actual price may be more or less than the original quote. You will be notified of any changes that occur before the freight leaves our hands to determine how to proceed.
Any additional charges on freight bills like liftgate fees or shipping changes that are customer initiated and not previously approved by BCA Transmissions in writing and occurring after the freight has left our facility will be added to your total due. Orders with freight are not completely closed until the last freight bill is settled.
Due to COVID supply issues there may be product delays.
20% restocking fee on cancelled orders.